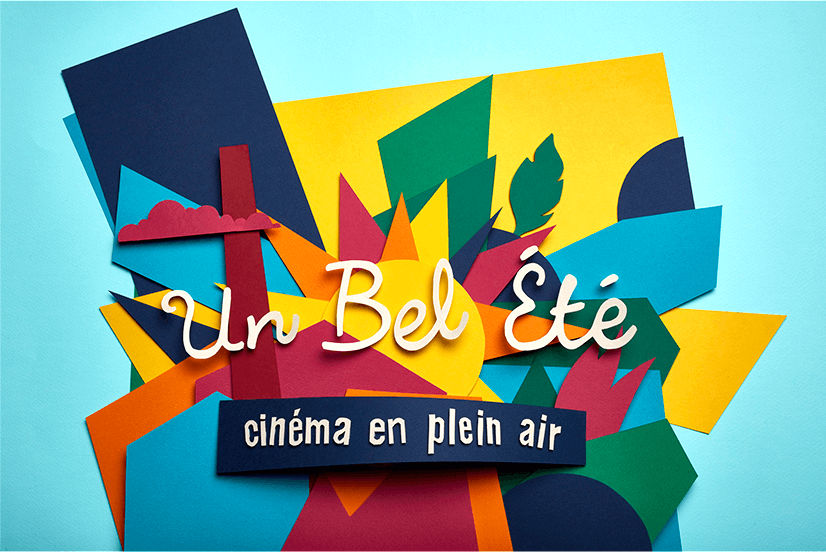 CLIENT : LaVallée
DATE :  June 2017
OBJECT : Graphic Design
Un Bel Été is an open air cinema event part of the many festivities happening in LaVallée during summer. On this occasion, I was commissioned to create a visual that could be used in communications social medias and print.
In Brussels, open air cinema are flourishing during summer and I didn't want to develop – like most of the posters you can see in the city at this time of the year- something representing anything connected to cinema.
Instead, I assembled abstract shapes, using paper cut technique to give texture and depth to the visual. The result was then shot by the photographer Jonathan Du Mortier.

---